The world has changed a lot. Gone are the days when workers depended on a limited number of employers to dictate working conditions. The market today is extremely competitive for employers - with the ability to work remotely, candidates have a range of options to choose from. You are probably aware that top talent can no longer be recruited and retained by money alone. 
Right now, it's the benefits and additional bonuses that make the difference. Perks vary from company to company - pets in the office, financial support for studies, or a 6-hour workday, you name it. But it's been proven that perks can be very important to applicants reviewing job offers.  
Truth be told, about 80% of employees who ranked their benefits satisfaction as extremely or very high also ranked job satisfaction as extremely or very high (EBRI). And as you know, a satisfied workforce means a productive workforce, and they stay with the company longer. For this reason, the benefits of remote work for employees, as well as benefits for full-time employees, should be designed with the utmost care. 
The following list of the top 6 employee benefits can help your business succeed by attracting top talent and keeping them on board. 
The reality is harsh. The perks and rewards employees value most from their employers are changing as the professional world evolves. Today, it's no longer enough when employers offer life insurance, a multisport card or medical insurance. The covid pandemic and the normalisation of remote and hybrid work have changed people's perspectives 180 degrees. The benefits of vacation time for employees also go without saying.
According to the research made by Reflektive, the leading human resource management platform, the top reasons for quitting a job are not feeling valued, poor pay, and limited development and learning opportunities. At the same time, 78% of employees say they are inclined to stay with their employer because of the different types of employee benefits packages their employer offers them, up from 72% in 2016. (Employer/Employee Satisfaction Survey by Willis Towers Watson).   
As you can see, employee benefits like advancement opportunities, courses, reward systems and bonuses can make a fundamental difference in employee retention. They reduce the willingness to leave a company and boost employee engagement. 
When it comes to the best employee benefits, there is no happy medium. It all depends on the type of work environment. These programmes and bonuses also affect production workers and shop assistants who need very specific perks like medical care and allowances. Perks are not just there to meet the needs of office workers. Above all, we should select them to meet the specifics of the industry. 
Free ebook

7 Challenges You Can Gamify in Your Company
Download
Did you know that a good employee's resignation could cost your business more than $250,000 while the average cost of health benefits per employee was $15,000 in 2019? 
It definitely pays to invest in a solid and satisfying benefits system. Even if the cost of health insurance, continuing education courses, or free meals is a drain on your company budget, it's certainly less than the ongoing financial losses associated with employee attrition or burnout. You can always opt for cost-effective perks, such as more time off for personal development, and wellness tools like standing desks or telecommuting opportunities. 
One thing is certain, however: investing your resources in an employee benefits system can do wonders for employee retention, job satisfaction, productivity and loyalty while saving unnecessary hiring costs.  
What else? If you need even more advantages to outweigh the costs, you have come to the right place. 
A competitive benefits policy for employees can make a person feel valued for their efforts. Perks that ensure the worker's family, wellness and economic future are bound to lure and keep the best specialists. 
Your business can prioritize reputation control. A firm that treats its employees poorly is more likely to experience a public relations crisis and lose customers, as they tend to become attached to brands that share their values. 
Teams with skills and good health end up producing more work. Employees who are well cared for will return the favour by doing their jobs more efficiently, rather than just showing up and meeting the absolute basic requirements.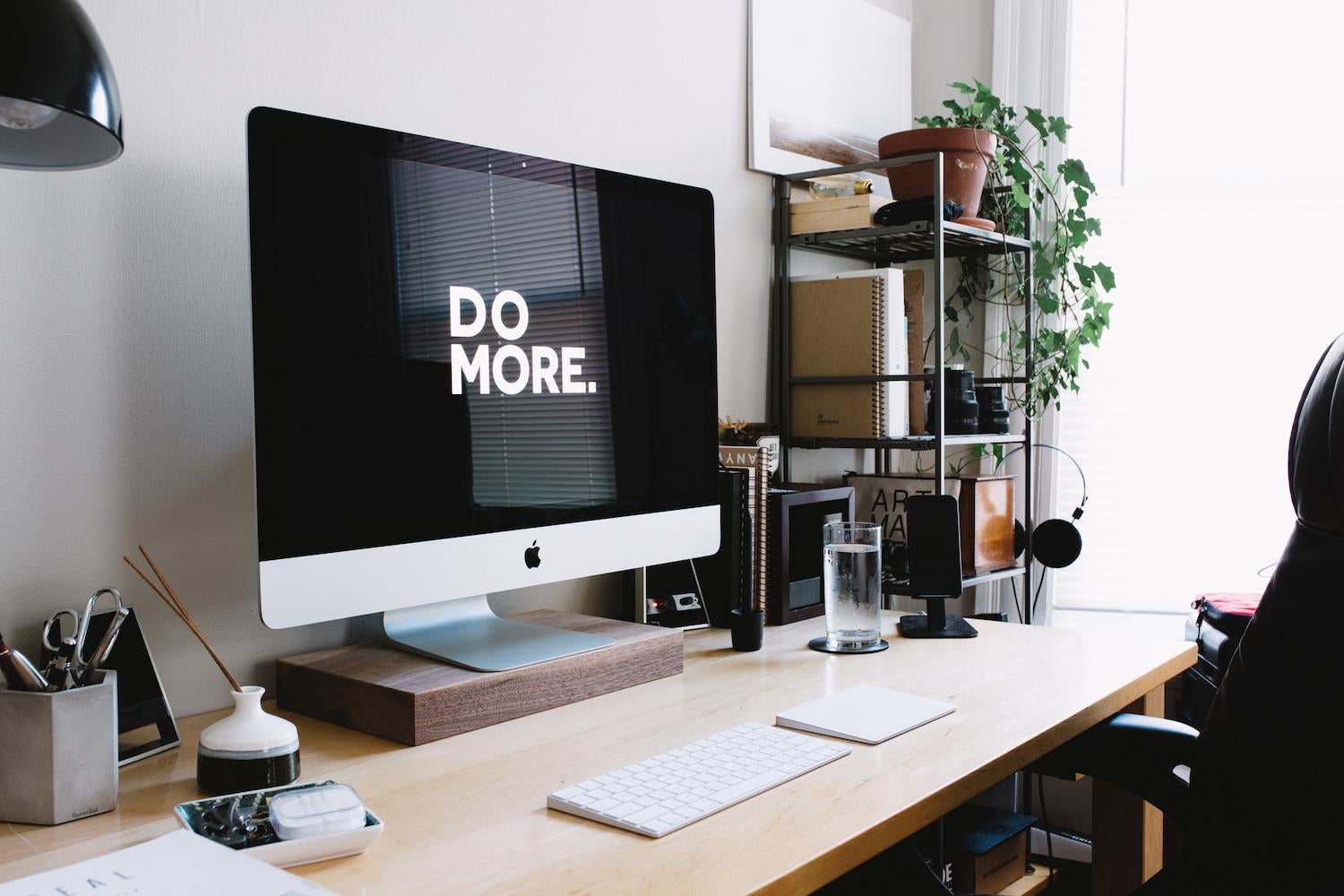 One very useful perk that can motivate employees and make them willing to stay with your company for many years is providing a tuition allowance or compensation for outside classes, continuing education courses, or even weekend study at a university. By helping them earn an additional degree, they will gain knowledge and skills that will be useful to your business. Employees will be more proficient at their jobs, more satisfied and more devoted. 
Another aspect is the prospects for employee development. Many employees who do not believe they will have a great career in your company may become dissatisfied, perform poorly, or leave. It is very beneficial to give employees the opportunity to improve their skills and receive paid training while they are on the job.
On employee engagement platforms like Grow Uperion, you have the ability to create and upload custom courses that are spiced up with game mechanics.  
"The only thing worse than training employees and losing them is to not train them and keep them." 
As cliché as it may sound, another valuable highlight is the unlimited snacks, fruits, tea and coffee offered at the workplace. The simple truth is that it actually grabs employees' attention and actually works. People love the idea of getting something for free, so this benefit is always in demand. 
We are not only bragging about the typical fruit or pizza Friday, but also a kitchen stocked with oatmeal, breakfast cereal, different types of milk, sweet treats, or even free lunches or sandwiches. Do not have to worry about preparing at least a few meals for your job every day? Check. This can make employees feel less stressed and cared for. Who would not want to work and stay at a company that gives you free food? It also makes it easier to focus on work and tasks. This strategy works well in many organisations such as Human, a marketing agency that is our sister company. 
More than 50% of the employees surveyed by Forbes, claimed that receiving a free lunch would greatly impact their decision to accept a job offer and that receiving such meals would encourage them to dine with their co-workers. 
The pandemic has changed the way we look at work. Remote work is no longer just a luxury option for a handful of companies that can afford to have a dispersed team. Remote work or hybrid forms are very common benefits for employees around the world - but there are still some companies that try to fight this trend. This works to their disadvantage as they lose potential talent. Many candidates are only interested in remote or flexible jobs - because they live in another city, study at the same time or have other commitments. The benefits of working from home for employees are a given here.
That's not all! Working hard is not as important as working smart. Lately, the trend has been to work reduced hours per day, i.e. 6 hours instead of 8. Let us face it, giving your teams the opportunity to rest will help them perform better and ensure long-term success.
Generally, people do not take full advantage of the 8 hours in a workday - all the chats, lunches, coffees and checking phones. After such a long time, people lose focus. Experimenting with a 6-hour day may make the staff more efficient and sharper.  
"I agree with the statement that a shorter day requires more commitment and concentration. However, this creates a unique organizational culture, which we reinforce by working strongly with company values, people development paths and career coaching." 
Paid health care is the most typical benefit workers expect today. Most plans cover routine check-ups with primary care physicians and specialists, emergency care, and other treatments. Given the long wait times to see the best specialist and the high fees, these types of employee benefits should be a given. The ability to include family members could also prove beneficial - who would not want to support their loved ones with health coverage, dental coverage 0r other health benefits? 
We need to remember that health insurance benefits are not everything. It's also important to take care of employees' mental health. With significant life transitions, depression or a new-born child, a person's productivity and focus can change drastically. If support is not offered, a talented person can lose their job. It's not always easy to talk to your supervisor about a sensitive personal matter. So including and providing easy access to therapy sessions, grief, divorce and family counselling in health programmes can be a powerful incentive to take care of and retain employees for the long term. 
Approximately 20% of the time, depression makes it difficult for someone to fulfil physical job duties, and about 35% of the time, it impairs cognitive function. (Center for Disease Control) 
Other good benefits for employees involve the creation of spaces to relieve stress and anxiety in everyday life. To be honest, no matter how relaxed you are, there are always unexpected events or situations such as conflicts, new expenses, illness or a broken car that can build up over time and lead to burnout or psychological stress. 
Everyone deserves a safe space where they can recharge or take a break from the many stimuli that impact them during work hours. It may seem like a luxurious perk for office workers, but we are not talking about fancy yoga sessions or massages that are difficult to organise in an office or at a production site. 
So what do we suggest? You can offer activities that are important to your employees (it depends on the work environment, so be flexible here), but our ideas include a gym to stretch in, a quiet library, or a board game room to meet in. In other companies, it may make sense to set up a room with gaming consoles, a room with a couch to rest on between shifts, or a small play area for team games to engage with others and relieve stress. 
"Self-care is never a selfish act – it is simply good stewardship of the only gift I have, the gift I was put on earth to offer to others." 
Last, but not least - the time is ripe for a very practical and down-to-earth perk that will attract real attention from office, physical and production-site workers alike. 
Support programmes and subsidies offered by companies for summer camps, field trips and school events for employees' children. They also include gift bags for national holidays like Christmas and discounts at stores. Another way to support families would be to make it easier for young parents to work. Some companies go so far as to offer childcare or even set up a nursery near the company's headquarters. This is a great benefit for both on-site and off-site employees, who will appreciate the entire company and remain loyal for many years to come.  
A good example of such an incentive can be found in the Amazon FamilyFlex program, where employees get unlimited access to a community of over 2 million carers, including caretakers, nannies, and caregivers for people with special needs. 
"I see the stress on parents' faces in Zoom meetings. It's too much to manage a full-time paid job and a full-time unpaid job [parenting] at the same time. The stress affects the worker's mental health, employee productivity and family relationships" 
Office parties, sports events, integration 

Student loan paydowns 

Bonuses to employee's salary  

Professional nutrition counselling

Retirement benefits

Free COVID-19 tests or vaccination 

A pet-friendly environment 
To make your business more open and dynamic, you need to offer the right incentives and rewards to your employees. Long-term productive workers are those who are happy with their jobs and the perks they are offered. 
As you can see, there are a variety of options for choosing the best types of benefits for employees, so you can let your imagination run wild. Take some time to learn about your staff's needs and preferences. It will pay off in the future. And remember that every benefit must serve a function, not be an empty shell that only appears to support employees (like a console room that employees do not have time for). 
Another way to build motivation and commitment is gamification - an interactive system that uses game mechanics to encourage productive work in creative and interesting ways. To learn more about how gamification can spice up your company's rewards and benefits system, contact us.