Onboarding new employees can succeed and fail on so many levels. And believe me, it is backed up by numbers: 17% of employees decide to quit a new company during the onboarding stage, which is the first week up to the third month. 
Some firms care enough to just hand over the most basic administrative and operational information to the new employee on day 1. The new hire's further fate of integrating fully into the company and finding their way in the new position is a fallout of random advice from co-workers and the supervisor - when they have the time for it, that is. 
No one likes to be neglected - and if they are, they will quickly leave the workplace. And money is not a light matter here - on average, it costs little more than $1,500 to onboard a new employee. For the new joiner it's fast and simple to not renew the contract and opt for a new company where the induction process starts before their first day of work and continues for at least the first 3 months of work - with regular help, feedback meetings, and support to quickly get to know the company, feel confident, and add value to the organization.   
Fortunately, in this article, we will show in depth why onboarding is important and how to make it worthwhile, so that employee retention rises and you don't have to hire new people all the time. 
Onboarding is the process of integrating a new employee into a company, beginning with their acceptance as a candidate and continuing until they are able to perform their job independently. 
This includes completing paperwork such as documentation, contracts, as well as training, support, and introduction to the specifics of their position. A good onboarding process also entails understanding the company's culture, customs, and preferred method of communication, as well as adapting to the new environment and the people you will work with. 
When it comes to efficiently inducting a new employee and understanding what the entire process is about, in order to make it strong, practical, and worth the effort, we can't overlook the strategy based on the 4cs defined by Dr. Talya Bauer of the SHRM Foundation. These approaches are designed to enhance your company's onboarding procedures, so let's give it a look. 
Compliance – as the most basic and entry-level, it involves employees learning about legal and policy concerns of the company, such as guidelines and regulations on code of conduct, or BHP. 
Clarification – this level is designed to make sure that new joiners understand their position, associated duties and what is expected of them on a corporate level. 
Culture – new employees are introduced to the group's principles and business culture in formal and informal contexts such as norms of eating/ordering lunch for the team or parking rules. 
Connection – the last fundamental part of the onboarding is forming and fostering healthy relationships with co-workers and managers built on trust and open communication. 
The crucial point here is to think of onboarding as a three-step process. The most important aspect is pre-boarding, which happens when the recruitment process is over. We're talking about signing the contract, having great contact with the new employee, and providing all of the assistance and information before day one. Some organizations even send a welcome package, including items for the new employee, to make the transition to work easier. 
The second step is the first day of work, which will be the most stressful - here, HR, both the leader and the buddy, should arrange ahead of time to display the workplace, introduce the colleagues, and make the new hire feel welcome. 
How long does onboarding take? Actual onboarding can take anywhere between one and six months, during which a new recruit is aided not only in terms of work introduction, understanding of tools or procedures, but also in terms of developing connections, learning unwritten norms, and general adaptation to the firm. The major objective is full work preparation and integration into the organization, so they are no longer "new" anymore. 
Remember that onboarding should involve not only the new joiner and his supervisor, but also the buddy and the HR specialist. Encourage the rest of the team to be of help, to send useful materials, provide advice, organize orientation meetings or coffees for a smoother integration into the team. No one can lift onboarding alone. 
Reduce onboarding paperwork as much as possible. And if that's not possible, at least make managing documents more effective and intuitive - onboarding software would be a facilitation that will speed up the work of the HR department and will not require new hires to enter the same data countless times. 
Organise regular meetings to provide a feeling of being taken care of. Frequent feedback and meetings where the new hire can share their impressions and needs and the supervisor can offer their view as to the pace of development are invaluable. No one is an island, and every process, including integration, should occur according to plan and be monitored in a friendly and open manner.  
Ditch the boredom! It is well known that when, as a leader or buddy, we deal with yet another new person this month, the enthusiasm and commitment to focus on the new joiner is not easy to maintain. An interesting solution is to apply gamification to onboarding, which makes the whole process easier and can help to unify the new employee's experience. Clear progress bar of each new hire, message system, tasks listed and updated in one place - with points awarded for each - can make a real difference.  

Did you know that companies with effective onboarding procedures boost productivity by 70% and maximize new hire retention by 82%? 
After delving into the topic of the onboarding process, its design and best practices, let's finish with the icing on the cake. The importance of inducting a new employee is immense, and the advantages of planning and approaching the process well are too great to ignore. 
Onboarding that actually prepares the employee for their role, is a real support and leads to a good brand image, and building an impression of an organization that cares. 
Satisfied new joiners spread the good word among family, friends and consequently in the industry. And let's not forget that bad first impressions among candidates created by the onboarding procedure more often than not influence early resignations and negative reviews online. 
Effective introduction of the new joiner to the company makes the new employee feel comfortable in their team. It makes them know and trust the people they work with every day – and, as a consequence, they sooner get the hang of the new responsibilities and roles. 
Thanks to this, higher productivity and higher profits are much more probable. After all, a well-coordinated and integrated team works better than a collection of strangers.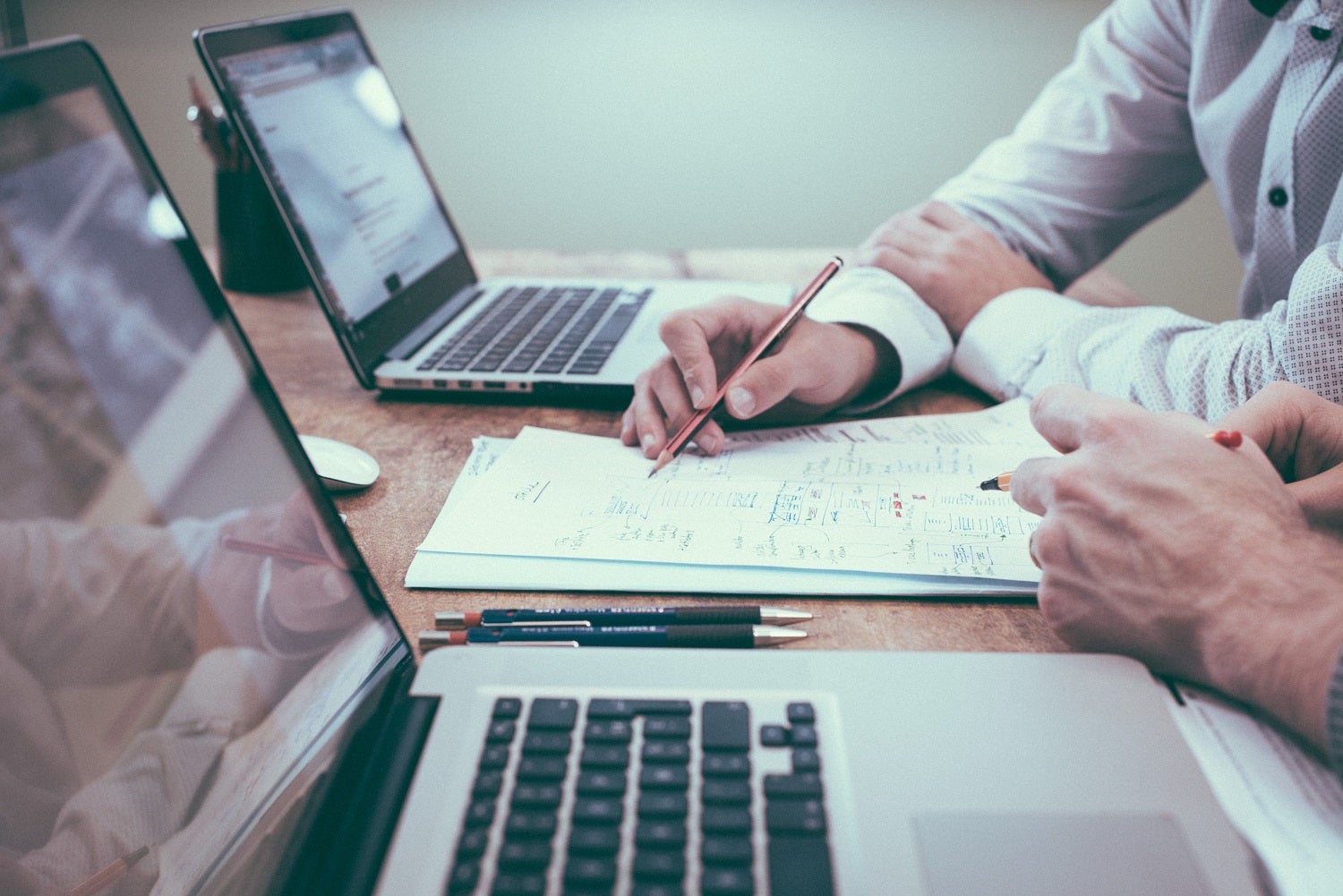 Remember that onboarding is a significant process not only for the employee, but for the employer, too. During the induction period, if it is well managed, it is easier and quicker to assess whether the employee is suitable for the position, follows the values valued by the company and will be a good addition to the firm.
 Too often it turns out the new employee is not well-aligned with the organizational culture after many months, which ultimately is a waste of resources for both the new joiner and the company. A well-designed and executed onboarding brings it to the surface much faster.  
As we all know, the HR department always has a great many responsibilities and to-do lists on their radar - contacting candidates, CV screening, interviews, new hires, their inductions... Not to mention ongoing support for existing employees in terms of pay or insurance. 
That is why an onboarding process that is streamlined, yet effective and personalized becomes essential. In addition, the HR specialist needs more time to focus on each of the ten new people joining in the month - a platform which speeds it up but maintains the quality of inductions can be priceless. 
The deal is simple - if we don't approach the new joiner with neglect but instead provide them with a robust onboarding experience that will actually help to settle down in their job, they are more likely to stay with the company for a long time. 
New hires will feel needed and cared for, so there will be no need tochange workplaces quickly. High turnover rates are a blight for companies, making everything difficult - team composition is constantly changing, there is a shortage of experienced staff, and it is tough for team leaders to manage such a team effectively - not to mention the rising costs of continuous recruitments... Ensure a robust onboarding process to avoid these issues. 
Onboarding doesn't have to be a chore that is done as fast and carelessly as possible. Why not simplify onboarding for HR, buddies, and managers? New hires are more likely to stick at your company, contribute and settle into the new work environment if their induction is interesting and wholesome and the process is expedited. 
What could facilitate this? Software for employee onboarding that is based on gamification. Use gamified solutions to plan onboarding activities, monitor the status of completed documents, training and new joiners, and—most importantly—to welcome the candidate via an intuitive to use and engaging platform. Want to learn more?